Click here to return to the Beer Game home page where you can download the game!
---
All software is certified to contain No Adware, No Spyware, and No Viruses.
---
This software is compatible with Windows version 95, 98, ME, NT, 2000, and XP.
All SB-Software products are free of disabled features or expirations. You may try out the full functionality of the program for an unlimited time period.
Beer Asteroids, Invaders, and Blaster is a collection of three beer-themed arcade games. On this page you'll find screen shots of some of the games. You can click here to return to the Beer Asteroids home page.
Below is a screen shot of the Beer Asteroids. You can see several asteroids, the player ship and several beer bottles. The player has used a starburst missile pack.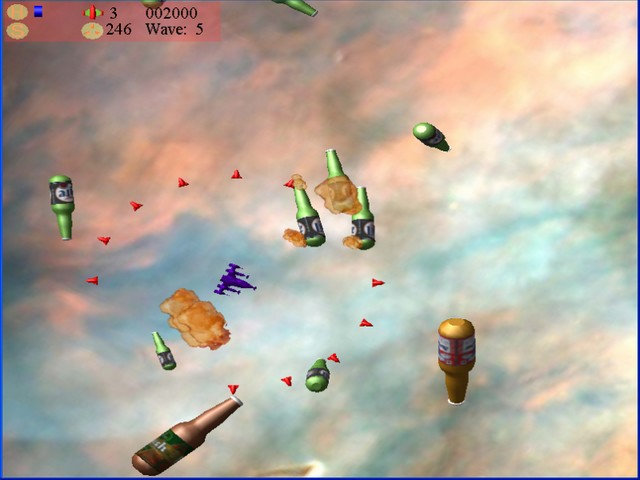 Below is a screen shot from Beer Invaders: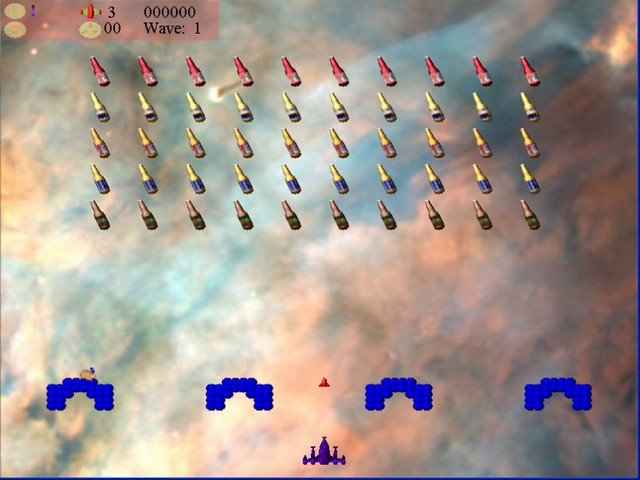 Finally, here is a screen cap of Beer Blaster: