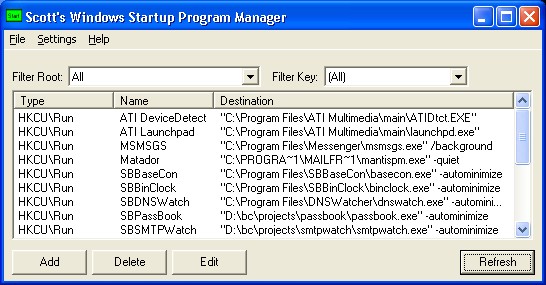 This is the main window of Scott's Windows Startup Program Manager. You can see there are a number of startup programs here. The First two, "ATI Device Detect" and "ATI Launchpad" are belong to my video card. The third, MSMSGS is windows messenger. The fourth, Matador is a spam-filtering program that I use. The remaining items (SBBaseCon, etc) are all shareware programs from www.sb-software.com
The <Add> button is what you would use to add a new entry to the list. The <Delete> button, as expected, would delete an item. <Edit> opens up an editor.
The two filter options at the top ("filter root" and "filter key") allow you to decide which portions of the registry are visible.