Click here to go to the SBJV home page, where you can download this program. Below is the main screen of the program. Pictured is an image from an ocean beach.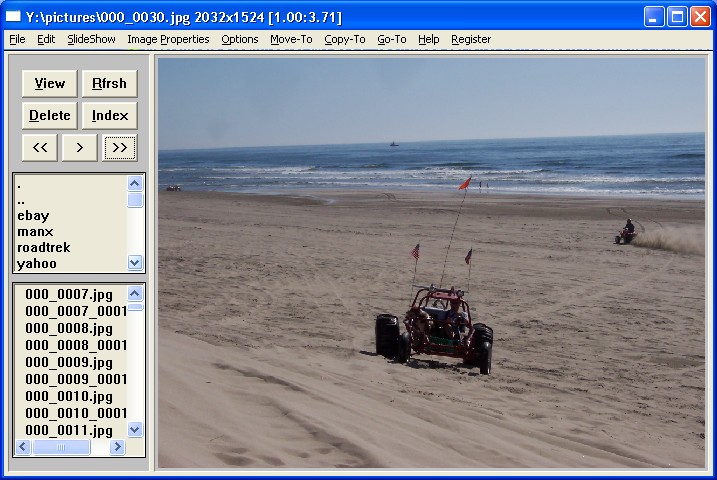 Below is another picture of the SBJV window, back from when I was working on Scott's Model Railroad ScreenSaver: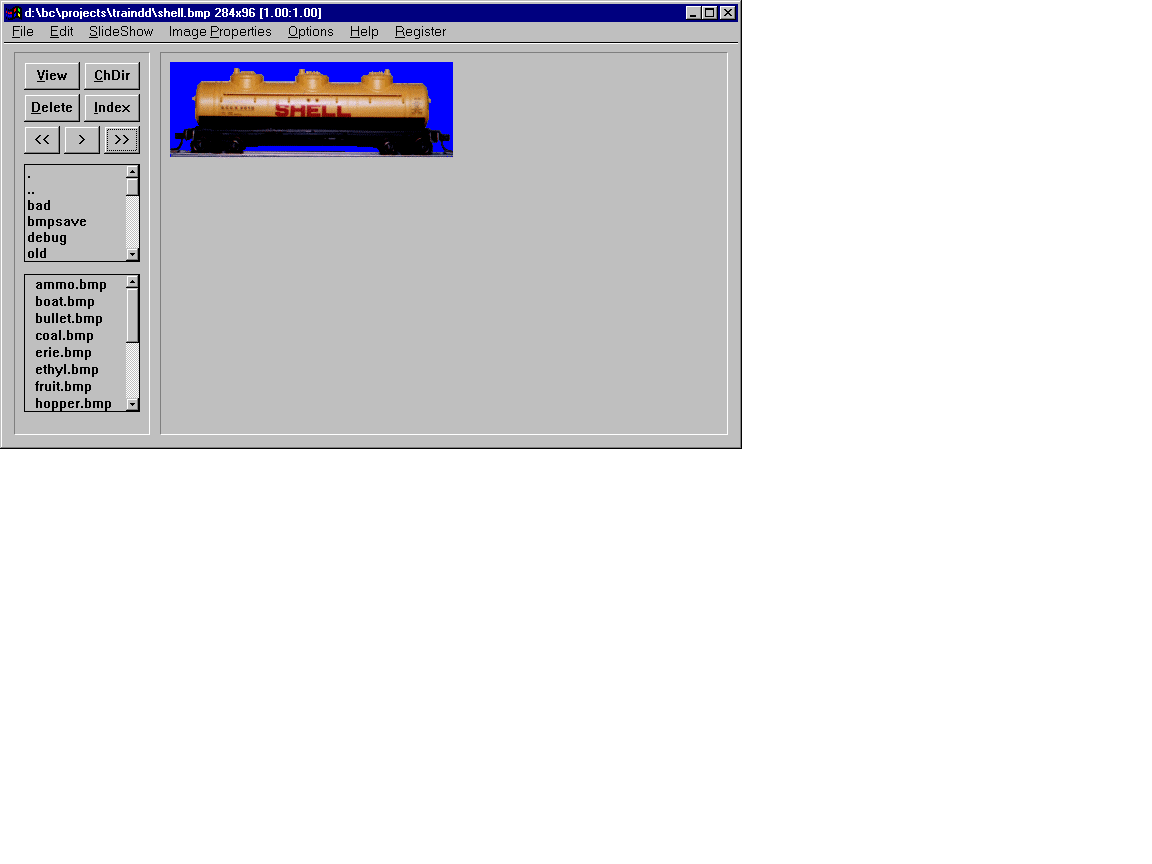 SBJV in categorization mode -- the buttons along the right hand categorization pane allow you to move the selected image with just one click!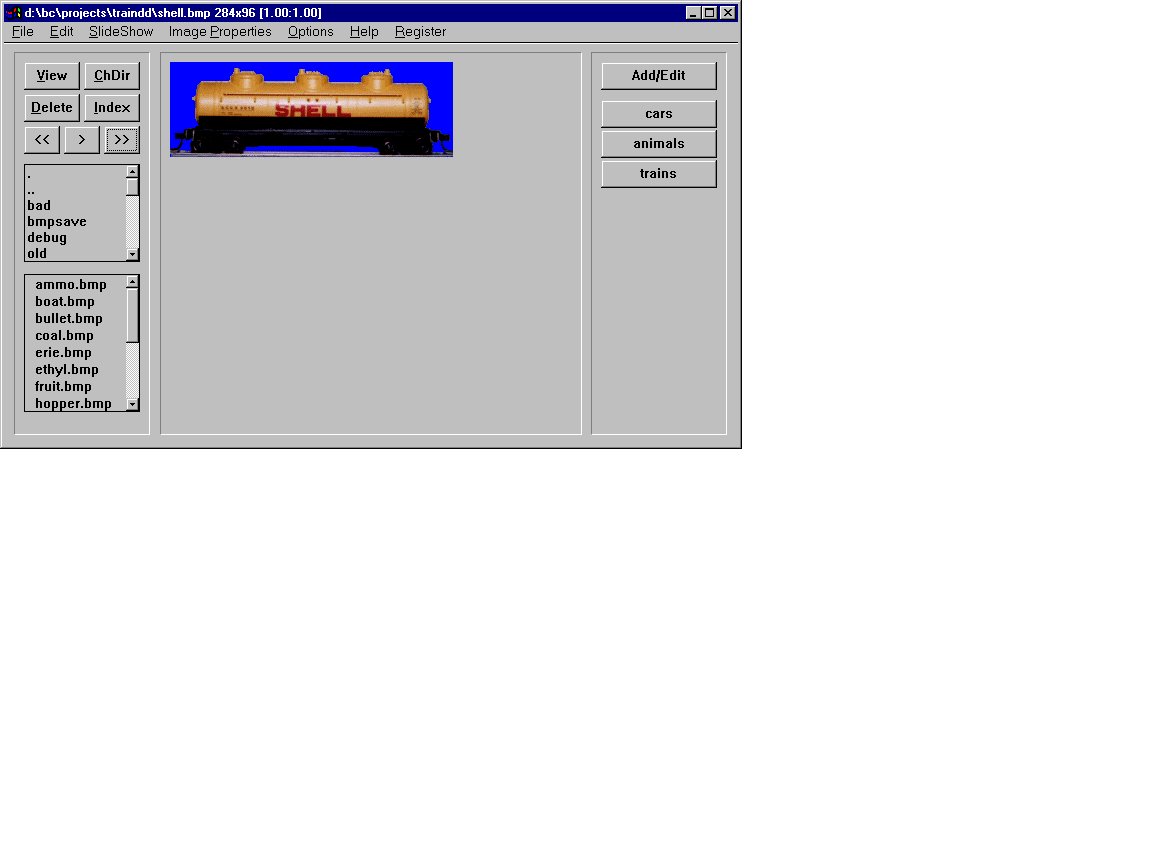 If you attempt to overwrite a file that already exists, SBJV pops up an informative dialog, allowing you to abort, overwrite, rename, or delete the image.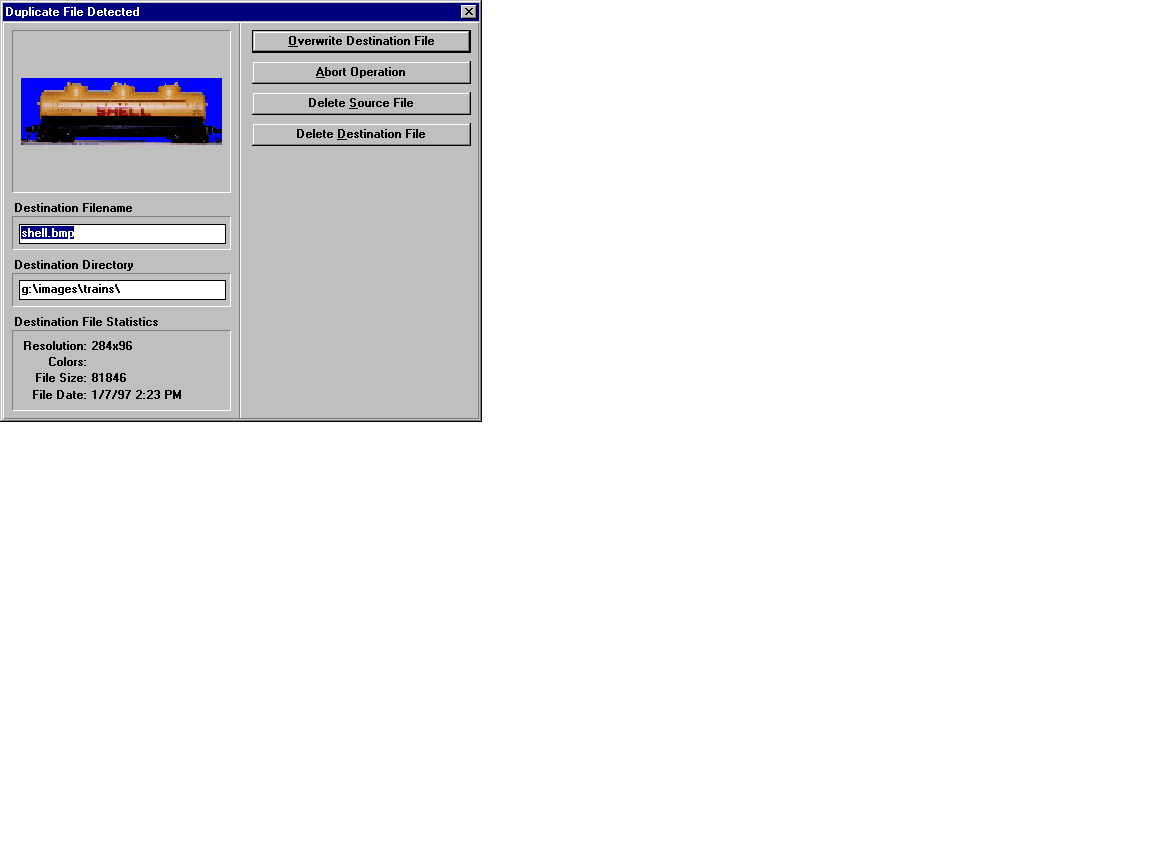 SBJV has a zoom features allowing you to zoom in to see extra detail in the image.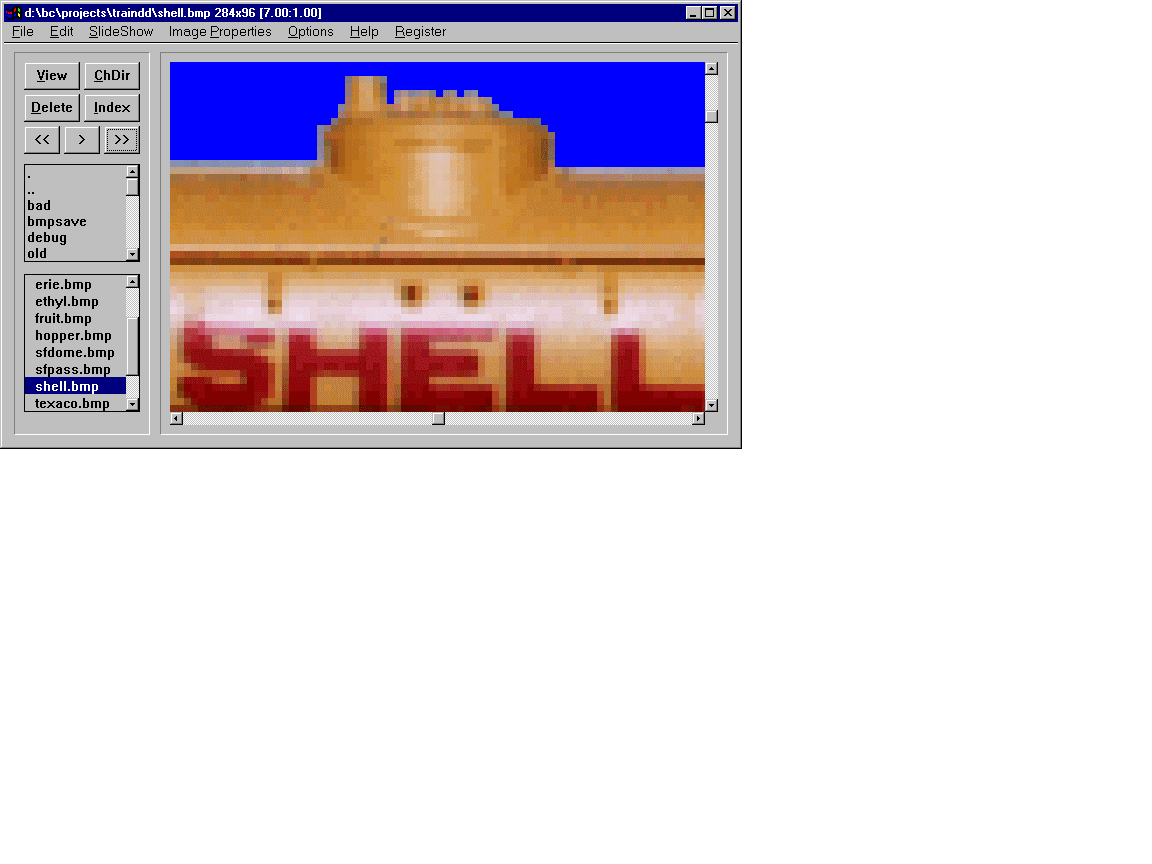 A powerful encryption feature allows you to easily encrypt files so that no unauthorized persons may see them!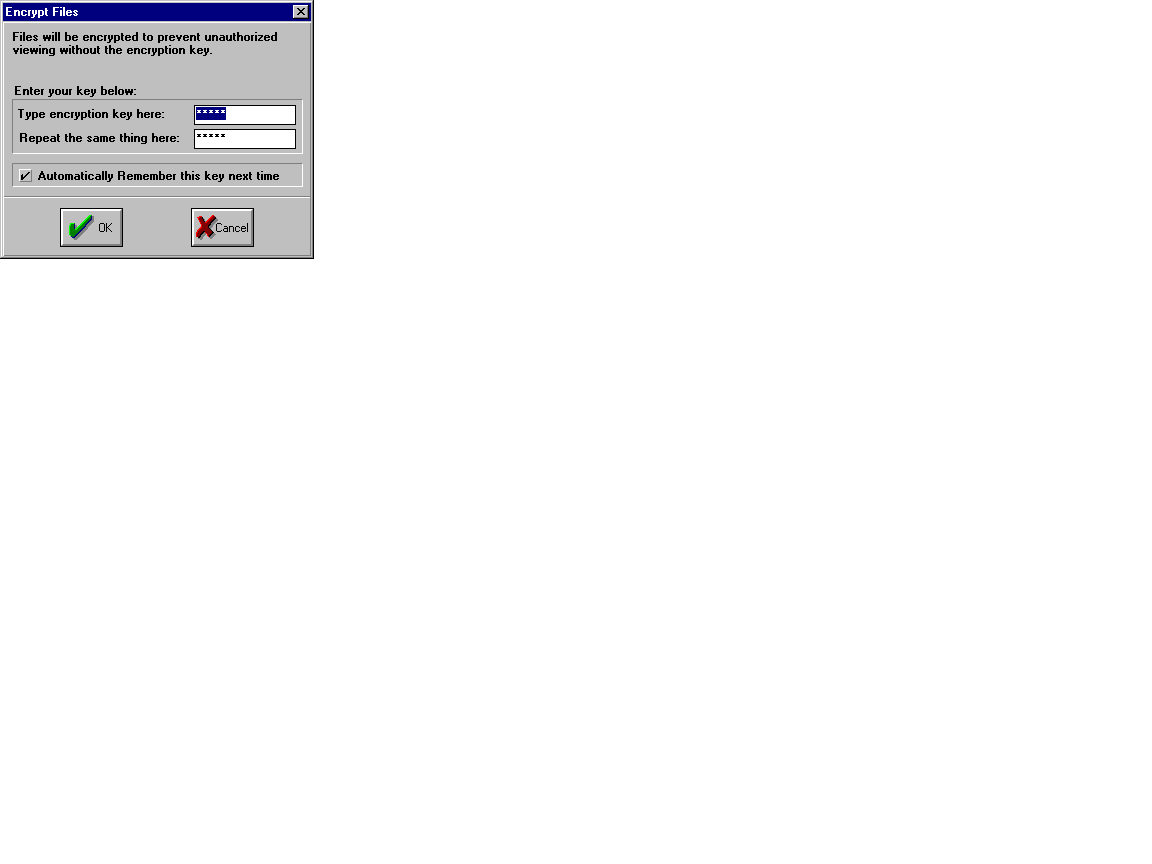 SBJV's "Visual Index" feature can automatically display your directory as a group of thumbnails, making it easy to get an overview of your collection.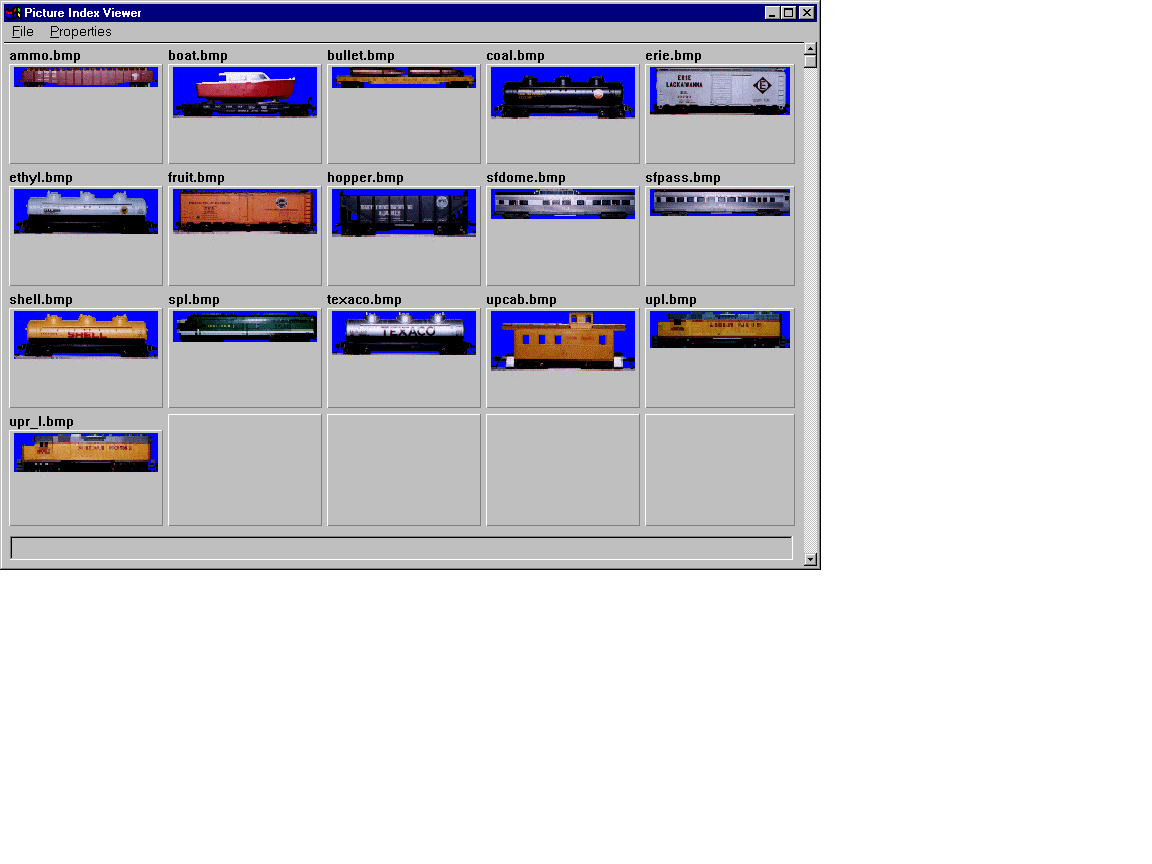 SBJV includes a very versatile catalog-generation feature, allowing you to effortlessly make professional looking image catalogs suitable for posting on the web or usenet news